Megan & Jackie

My fiancé and I knew that choosing a photographer would be a process that would require time and a great deal of effort. We wanted a photographer that wouldn't deliver the typical cookie cutter wedding pictures. Someone who has the ability to take photographs from different angles that were unusual and beautiful is what we were trying to capture for our special day. Furthermore, we also wanted someone who would be responsive, creative and very professional. Interviewing at least four photographers we thought we had it narrowed down but then, when we found Val, at Valdorama, and although it sounds cliché, he had us at hello. Val is not your typical photographer or person. He has an incredible amount of depth, knowledge, heart and patience. He is constantly improving his craft by taking professional courses taught by experts in the photography business. Val is extremely introspective and works very hard at understanding clients in order to bring out the best in his pictures, and their story. We had our engagement shoot with him recently and spent an entire day with him. It started with a morning boudoir session followed by traveling from Connecticut to New York City for some of the most incredible shots that captured the love and intimacy between my fiancé and I. Val doesn't strive to only have a business relationship with his clients. He strives to genuinely become your friend. We have gone to dinner with him and his wife has cooked us some delicious food. He responds to texts and emails very quickly and tries to accommodate his client's requests as soon as possible despite having his own busy life inside and outside of photography. Val does all of his own editing on his photographs and doesn't outsource any of his editing to another company. He is the entire gold package. I cannot wait to see our wedding pictures and to work with him for our future events.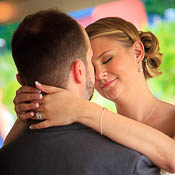 Lyndsay & Tim

Val from Valdorama is amazing! He produces absolutely stunning photos, and our wedding photos are simply stunning. He offers all his couples a chance for an engagement session, which gives you a chance to get to know him, and work with him before the big day, which makes a big difference. Val is so great to work with, always available for any questions, or concerns. He understands that weddings are a huge commitment, and that wedding pictures are one of the most important parts of the day. He takes the time to get to know you, understand your likes and dislikes, and even shows you the pictures as he is taking them. Overall, Val is well worth the investment, and was just amazing to work with.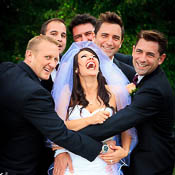 Ryan & Phoebe

"Your pictures look like they're out of a magazine!"
"...I wish I could get married again so I could have an album like this."
If you're looking for complements like this and feeling proud of your decision of picking the right photographer go with Val. This is not his side job and it is clear from his work. From the very beginning we met with Val and he asked a lot about us, our backgrounds, and how we met. He's a very personable photographer that is genuinely concerned about what YOU want. Just let him know specifically what's important to you in the beginning and you'll see it in your photos. Communication is key with Val. We met up quite few times before our engagement photos, and again before the wedding to iron out any details and it made us feel very comfortable as weddings can be very stressful (who knew).
The quality of his pictures is beyond top notch. It's been less than a year since our wedding and I still look at our pictures and it hits me again that "I look pretty good... and my wife looks amazing!" So yeah, Val may not be the cheapest photographer. You could have your neighbor's, friends, cousin, down the road do it for cheap, but how will you feel when your discount photos look over exposed or under lit and they try to use Instagram effects to fix it? Not good. Just look at his site or talk to him and you'll be hooked. Val is the best of the best!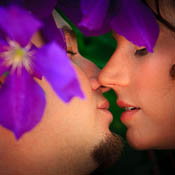 Jilian & Jeremy



If you are looking for a gorgeous and original wedding album, this is the photographer. The images, layout, quality and colors are amazing. I always wanted a beach wedding, but it wasn't going to work out. Val offers an engagement session, full day coverage, and an "Afterglow" session- an excuse to put your dress on again and take more photos after the big day! We were married in a park, and had our Afterglow at the beach. I was able to get my beach pictures, without the stress of running out of time on the wedding day. I HIGHLY recommend the engagement session and Afterglow- they were so much fun! Val is creative and was very accomodating to our special requests. And you can tell he is having FUN and loves his work. My goal when chosing a photographer was not to end up with a typical album that could have been anyone's wedding day... and that is what I have. I LOVE the album and one year later I realize how valuable a keepsake is that documents the entire day.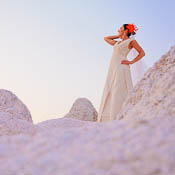 Krass & Irka

Val took our Afterglow photos in Europe, and they look absolutely breathtaking. He is such a fun guy to be around, and working with him couldn't be more pleasurable. He goes above and beyond in making us feel and look great and sweats every single detail when he takes and edits his photos. We LOVE what we see would gladly recommend him to anyone interested in his beautiful photography.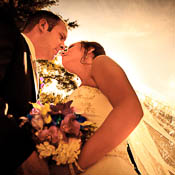 Kristen & Scott

I interviewed many photographers but none seemed to have the vision Val did. He was amazing from the start everything seeming to come so naturally to him. He truly took the time to learn about my fiance and I to ensure our experience was the best it could be. He constantly went above and beyond taking care of any details needed. I honestly would consider Val more as a friend for life than a vendor.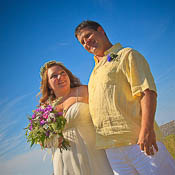 Laura & Bill

Val or Valdorama is one of the most amazing photographers I have had the pleasure to work with. He did my engagement pictures and I have gotten so many compliments that I feel like a star. He took our photos and told a story of our relationship and he had only met with us together once, uncanny. He not only takes the photo but grabs every bit of the environment around the photo. I would highly recommend him to any and everyone. I recently went to a bridal show in Hartford and was perusing the photographers, this is the first time I have looked at anyone else and I could not believe that I had chosen the best already. All the photographers there had work that looked alike albums and all. It looked like the same photographer did all the work. I cannot wait to see how the wedding photos come out.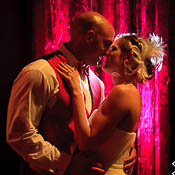 Jessica & Claudio

We were so lucky to find Val at the beginning of our engagement. We were thrilled with all of our photos and Val made the experience so enjoyable and easy for everyone, even our family members that do not like to be in front of the camera.
Val also went out of his way to find us an amazing second shooter because our bridal party was getting ready at two separate places. This was a little out of his norm, but it was incredible and he made sure that we had a great person that fit in with the style that we were going for :) the guys really did a great job capturing all aspects of our engagements and our wedding to a tee.
Thanks Val!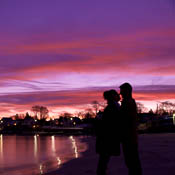 Mark & Rebecca



Not only did we find a great photographer in Val, we also found a new friend! By the time the wedding was over, we felt so close and connected with Val, he is now considered a friend of ours as well as a wonderful photographer!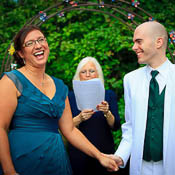 Zac & Karen



If you're looking for a great wedding photographer, you can't do better than Val. He was professional, dedicated, and fun to work with. He genuinely cares about his clients, making you look your best, and capturing your uniqueness in a way that sums up your relationship. We received numerous compliments on our pictures and wedding book and would definitely recommend him to anyone!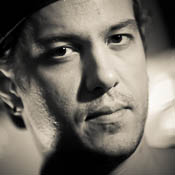 Peter Lane



Val will make you feel and look like a queen. Once you become a client, you'll be treated as if you are his only client. Choosing him as your photographer will be a fantastic investment that will prove itself worth a million. Such an amazing phofessional, highly recommended!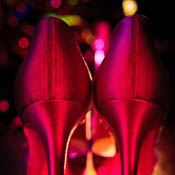 Zhenya & Sergey

Ok, let me just say that each and every one of my guests came up to me and asked who that guy crawling on the floor trying to take the best shot of my PURPLE shoes was! Val, you are one of a kind. The work he produced is phenomenal!!! He had such a friendly disposition and was tireless. I don't even think he sat down for 5 minutes to eat during our wedding which was a full day affair. We both felt very comfortable and beautiful. I highly recommend him.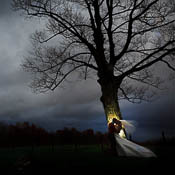 Jimmy & Sarah

What an incredibly pleasurable experience we had with Valdorama. We retained Val to take photos for our holiday cards and were blown away by the results. Every picture was fantastic, not just the ones we selected for the cards. His passion and creativity shine thorough while he works and the finished product cannot be matched. We received compliments from EVERY person we sent the cards to. That's a rarity that speaks for itself. Val is so personable and makes the experience so delightful that we are eager to use his services again in the future. Valdorama comes with my highest recommendation.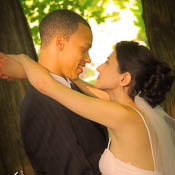 Sofia & Aaron

If being the center of the photographer's attention and pictures that do not look like everyone else's is what you are looking for then Valdorama is the one you want. Val is one of the most amazing photographers I have had the pleasure to work with. He did my engagement pictures and I have gotten so many compliments that I feel like a star. He took our photos and told a story of our relationship and he had only met with us together once, uncanny. He not only takes the photo but grabs every bit of the environment around the photo. I would highly recommend him to any and everyone. I cannot wait to see how the wedding photos come out.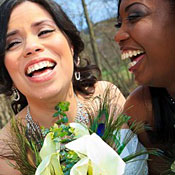 Didi Davis

Simply put Val Nanovsky is THE BEST! Not only did he put every once at ease but the magic he makes with his camera is genius. Thanks Val for making me personally feel like a glamour girl for the day. As I look at Richard and Maryann's engagement photos and wedding photos I am blown away by your talent and you unique style. Great choice Richard and M – you know how to do things up right!